21 August 2017, 8:30 p.m.: Westside ep. 3.7
28 August 2017, 8:30 p.m.: Westside ep. 3.8
Michael directed. Now airing on TV3. He also directed episode 3.3 and 3.4 which have already aired.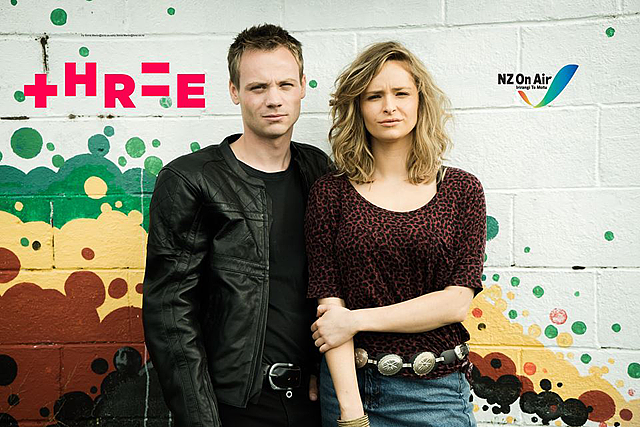 From 22 September 2017: Directing Pleasuredome
Forget everything you knew about musicals, this is an immersive experience set within a fully realised Manhattan streetscape just off Rosebank Road, ten minutes from Auckland's CBD. Here your journey begins before being transported back in time to the heart-stopping, booty-shaking, mythical Pleasuredome nightclub. This is the night you never dreamt possible.

Lucy Lawless is Sappho, the show's sexy, hedonistic diva whose lavish performances have made Pleasuredome synonymous with glamour and excess. Also starring Moses Mackay (Sole Mio), Ashleigh Taylor (Wicked), Vince Harder (The Lion King), Stephen Lovatt (Neighbours), and a 20-strong cast of local and international performers all supported by a state of the art light and projection extravaganza.
This is a story of desire, addiction, greed, and the power of love, set on the dance-floor to some of the biggest tunes of the era.

Directed by Michael Hurst (Chicago) and produced by Rob Tapert (Spartacus), Pleasuredome will be the most electrifying theatre experience ever staged in New Zealand.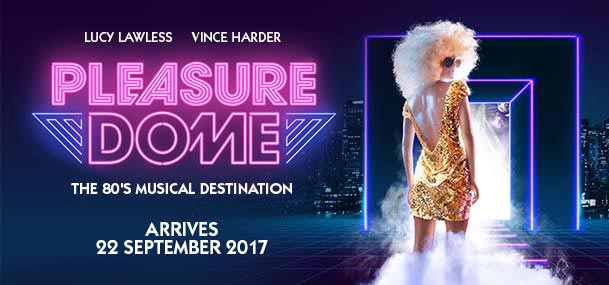 Also featuring James Luck, Hannah Tasker-Poland, Byron Coll, Jadyn Burt, Shanelle Lenehan, Olivia Tennet, Heidi Chen, Jane Strickland, Rebekkah Schoonbeek-Berridge, Blaise Clotworthy, and Leighton Rangi, with musical direction by Joe LoDuca and Jason Smith, choreography by Mary Jane O'Reily, production design by Nick Bassett, av design by Jon Baxter, lighting design by David Eversfield, and costume design by Adrian Hailwood, from an original script by Mark Beesley. Rob Tapert is executive producer and Charlie McDermott is producer.
Click here for more info and to book.
7 October 2017: Directing The Landing at Akaroa French Fest
Michael will co-direct (with Jennifer Ward-Lealand) a theatrical living history drama called The Landing on the main beach in Akaroa. They will also be guest performers at the evening cabaret. Click here for info.
Classical World New Zealand interview
Michael talks about staging Greek drama in New Zealand: