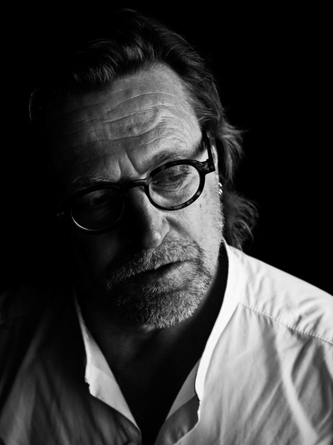 Photo:
Tracey Stevens
---
---
Also see the website for Michael's solo show
No Holds Bard, and No Holds Bard on Twitter.
---
WATCH ONLINE
High Road: Michael has a guest role in episode 3.4, released November 2016. Click here to watch.
800 Words (U.S.): Acorn TV in the U.S. has the first season and the first 8 episodes of season 2 available to stream. The rest of season 2 will be released later in 2017. Michael directed episodes 2.3, 2.4, 2.9, 2.10, 2.13 and 2.14. Click here to watch.
NEW ON DVD
800 Words, season 2: Michael directed episodes 2.3, 2.4, 2.9, 2.10, 2.13, 2.14. DVDs now available in Australia. It will be released in New Zealand on 11 May 2017.
Westside, season 2. Michael directed episodes 3, 4, 7 and 8.
Our Big Blue Backyard, season 2. Michael was the narrator of this documentary series exploring six unique marine environments around New Zealand's coastline.


MICHAEL HURST
ACTOR/DIRECTOR

OFFICIAL WEBSITE
---
2-17 May 2017: Amadeus
Michael will play Salieri in Amadeus for Auckland Theatre Company at ASB Waterfront Theatre, directed by Oliver Driver with musical direction by Leon Radojkovic. Ross McCormack will play Mozart, alongside Morgana O'Reilly, Byron Coll, Laughton Kora and Kura Forrester, with opera singer Madison Nonoa, and a band consisting of Robin Kelly, Abe Kunin, Jonathan Burges, Tom Broome, Pau Halapua, Miyo Yoon, Joseph Harrop, Rachel Wells, Scott Thomas, and Finn Scholes.
Click here to book.

From the press release: "In Vienna, music is the currency of power and Court Composer Antonio Salieri is the toast of the town. That is, until the arrival of Wolfgang Amadeus Mozart. Confronted with true genius, Salieri is consumed with obsessive jealousy, declaring war on God for choosing to speak through this upstart and not him. His mediocrity becomes murderous as he sets out to destroy his potty-mouthed young rival and extinguish the spark of his divine talent.
"Premiering at the National Theatre in 1979, the production received seven Tony Awards, including Best Play, in 1981. It was made into an Academy Award-winning film and has become one of the most famous and acclaimed plays of the twentieth century.
"With sweeping operatic theatricality, Amadeus juxtaposes the petty world of human excess and envy with the transcendent achievements of human artistry and passion".
---
FILMING COMPLETED
Westside
Michael directed episodes 3, 4, 7 and 8 of the third season, from late October 2016 to early February 2017. It is expected to air later in 2017.
800 Words
Michael directed episodes 3 and 4 of the third season, from late February to mid-April 2017.